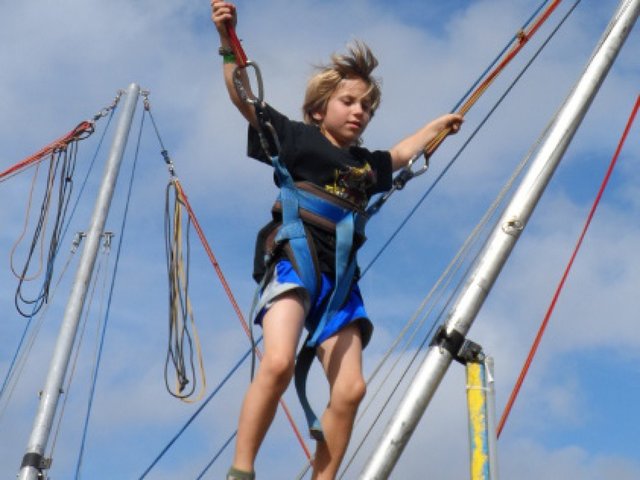 Bungee Jump




$0.00

Please call to reserve this item.

Trampoline Bungee Jump
Reach new heights at your event
Your Trampoline Bungee Jump adventure begins when we fit you into a safety harness with Bungee cords on both sides. Then, you're hoisted into the air over a bongo trampoline where every bounce has the potential to launch you up to 25 feet. The Bungee cords are adjusted by weight for each individual jumper to achieve the ultimate bounce. The safety harness is connected by a minimum of three bungees on each side to ensure maximum safety.

Bungee Restrictions: Safe operation of the Trampoline Bungee Jump dictates jumper weight is limited to 20 to 200lbs. There is no age limit for our Trampoline Bungee Jump, we've had jumpers of all ages enjoy this extreme attraction.
Trampoline Bungee Jump Requirements:
The Trampoline Bungee Jump requires 25'x25' to set up
110v 20amp electrical outlet within 100'
Trampoline Bungee Jump rental fee includes two operators.
Please call our partner Josh at 941-468-6216. Mention Do the Happy Bounce for special pricing. 941-286-4993
Rates start at $250 an hour.